The catastrophe of losing language is told by a lover of
observation willing to dig deep into essential memories of
self, the tender, sometimes horrifying present, and visions
of the past. Without Utterance: Tales from the Other Side
of Language tells the story of a reluctant hero, told
intimately in the first person, a personal human story of
moving through chaos to find a transformed life.
To speak at all was to locate the fewest words to express
anything. I wanted to keep this spare language to convey
the unimaginable. This is story for anyone who loves a
journey, a tale to incite the imagination to attain the
unthinkable. It is for those who have calamitous chaotic
events and illnesses in their lives who want to see
affirmation that life is, in fact, possible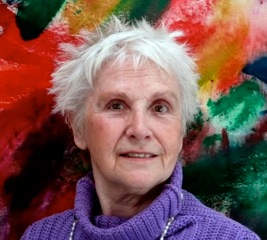 The inner experience of losing language in a world where every thing is language and how the author finds non-word languages to both support her verbal recovery and vastly enrich her life. This is a story for everyone!
BUY THE BOOK  or THE  AUDIOBOOK
    amazon.com    Barnes & Noble    Powell's    Lorian Press
(You can READ parts of the book in Search the Book on Amazon AND
read three Forewords at Barnes & Noble AND LISTEN to the Audiobook on Amazon!)